Happy, Healthy
Bloodlines
Doing your research while looking for a kitten to adopt is very important. With the rise in online scams and unethical breeding, it's crucial that you check all resources before placing that deposit. If it sounds to good to be true, it probably is.
Why PinUpCats
Sphynx Cattery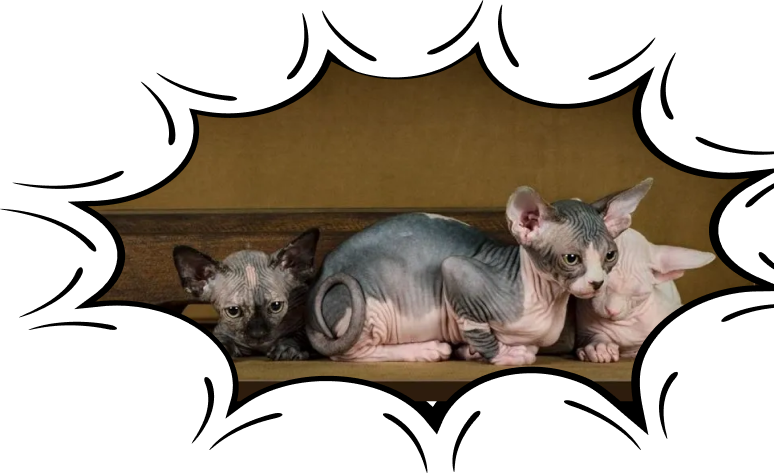 I offer kittens that are loving raised underfoot and as part of my family.
I prefer speaking with all potential buyers before adoption as this allows me the chance to get to know you and your family and you a chance to get to know me and feel comfortable adopting a Sphynx from me. Once you adopt a kitten from PinUpCats, I am always just a phone call away in the event you have questions or need guidance with your kitty. I don't just place a kitten with you, take your money and then disappear, which seems to be a trend that is on the rise with breeders. I have been active with the Sphynx breed for 16 years and I am still in touch with families that adopted from my very first litters.
All kittens will come spayed/neutered, micro-chipped, up to date on shots and a 3 year genetic health guarantee.
I do not place breeding cats unless you are an established cattery that comes with a strong recommendation from a respectable and verifiable source.